"

Dirty dark bass and shimmering guitars"
"

Pressing play…the inhuman industrialised wall of electronica contrasts with the sensitive and the ethereal breathless human voice…this is Munch's the Scream put to music. " - Slap Magazine May 2020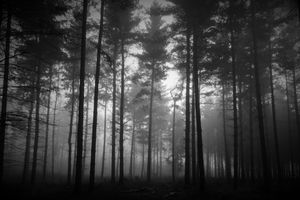 Press Photos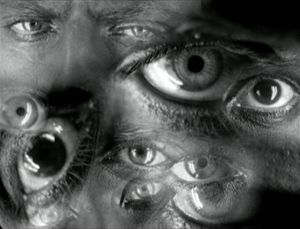 Intense, original genre defining music, The Arboretum's live shows combine stunning visuals with a rich and powerful Post-Rock/Post-Punk/Psych-Rock sound. Where electronic sequences combine with powerful industrial rhythms, shimmering guitars, dirty bass lines and expansive vocals. The Arboretum explore the narrative in their music that builds on themes of hope in these uncertain, dark and dystopian times.   
The Arboretum are a two-piece band from Worcester, who have built a really strong reputation for themselves over the past few years. The band comprises of brothers Keith & Chris Trim. Chris is the vocalist and guitarist, and Keith plays bass, keyboards & computer programming. 
As quoted in a recent SlapMag review: 'Their music is a propulsive wave of Psych Rock, Trance, and Post Punk sound hurtling at you from an eerily lit stage, resulting  in a thoroughly absorbing experience. The one thing you can be sure of about this band is that your eyes, as well as your ears,  are in for a treat as the highly imaginative back projection mirrors the content of each track.' 
The band's name, The Arboretum, is a nod to an area of Worcester where Chris used to live. 
The Arboretum are signed to Luminol Records, releasing their album 'Falls The Shadow' in February 2021. There second album 'Dream of the Endless' is due for release this summer. 
They are actively gigging across the UK in their own right and as a support to artists such as Hawklords, V2A, Inkkubus Sukkabus. They perform regularly in Worcester at the Marrs Bar, Drummonds, Paradiddle's, and appeared at Nozstock in 2022, V2A Fest in 2021 & Cwm Fest in 2019. They have also been regular performers at Worcester Music Festival since 2018. The Arboretum have also been featured regularly on BBC Hereford & Worcester. 
Chris Trim plays Guitar and is also the vocalist. Keith Trim plays bass, keyboards, iPad, and computers. Together they have written and produced their album 'Falls the Shadow' and their new, soon to be released album 'Dream of the Endless'. They have performed with a variety of guest musicians including Eva from the Blue Dive on backing vocals, Joe Singh on drums and Nina Peacock on violin.