"

Deep dark bass and shimmering guitars"
"

Pressing play…the inhuman industrialised wall of electronica contrasts with the sensitive and the ethereal breathless human voice…this is Munch's the Scream put to music. " - Slap Magazine May 2020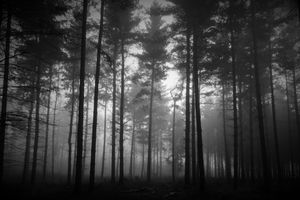 Press Photos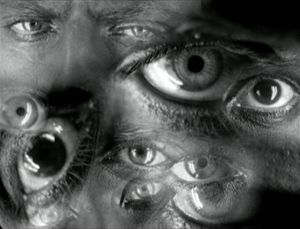 The Arboretum – A sonic wall of sound, featuring loud guitars, deep grimy bass lines, industrial electronic rhythms, all layered over a hard hitting rock-dance groove.  The Arboretum continue to explore the narrative in their music by developing its lyrical layers that build on themes of hope in these uncertain, dark and challenging times. 
Working remotely through lockdown they have been busy developing and recording material to produce a series of upcoming single releases culminating in the release of their second album 'Falls the Shadow'.  
The first of these: 'Bone-Saw' featuring Eva from the Blue Dive on backing vocals, was released on the 2nd May. Bone-Saw will be available on all good streaming platforms including Spotify, Apple Music etc. 
The Arboretum were special guests on the Flam & Flange podcast on 1st May where they played exclusive tracks from their forthcoming album and chatted with Stu to Luke about their music and the process of recording and mixing down during lock down.
Over the coming months they plan to release a numerous single as they build to the point of the full album release later this year, hopefully by which time they will be able to take their revised material back on to the road for some Autumn tour dates along with their new audio visual content with which to raise their live shows up another gear. 
Pre-Lock Down
Last year was a great year for The Arboretum seeing their profile and reputation grow significantly.  In August they headlined at Annie's Bar in Worcester and at the Cwm III Festival in Herefordshire. In September they performed at the Worcester Music Festival for the third consecutive year, where they played a killer set in support to the headline band on the Saturday night Surprise Attacks promoted event at The Firefly. 
They also co-promoted a night of audio-visual music 'State of Flux' at The Worcester Arts Workshop featuring themselves along with 3 other bands: including The Pink Diamond Review, Rosebud & Deathly Pale Party .The night was a great success. State of Flux II was being planned for this year until lock down struck. 
The Arboretum have now been featured on BBC Introducing on numerous occasions and have been gigging in Worcester (Marrs Bar, Worcester Arts Workshop and Worcester Music Festival, Annie's etc), Reading, Alton, Winchester, Herefordshire & Bristol.